Snowbound Panorama of Fort McHenry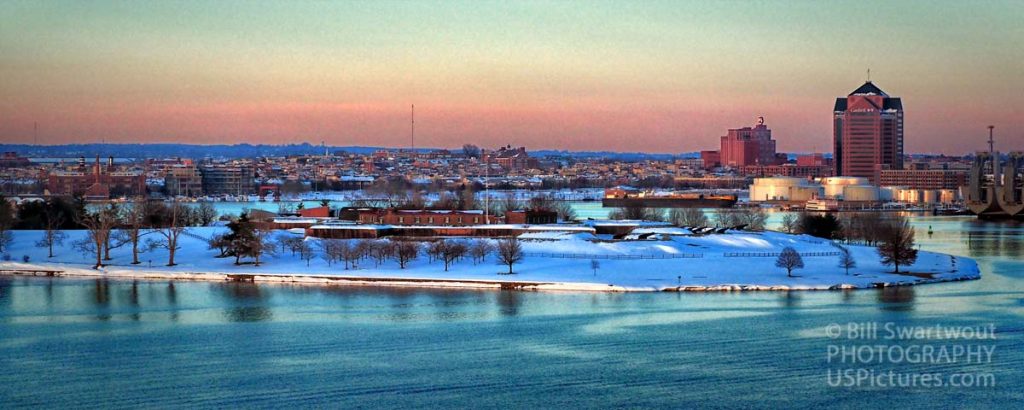 Here is a seldom seen sight – actually a sight seen by only a few hundred people – one time. The blizzard of 2016 in Baltimore dropped 29.2 inches of snow, an all-time record, over the city just 48 hours before this photograph was captured. Bill, of Bill Swartwout Photography, shot this as he was departing on a Caribbean Cruise aboard the Royal Caribbean Cruise Line "Grandeur of the Seas" just before sunset on January 25, 2016. This amount of snow on Fort McHenry had never been seen before and, most likely, will never be seen again. This was, indeed, one of those "right place/right time" moments for a landscape/seascape photographer.
This photograph is offered in a panorama format. More details can be viewed by clicking HERE.