Welcome to being "on post" at Fort McHenry.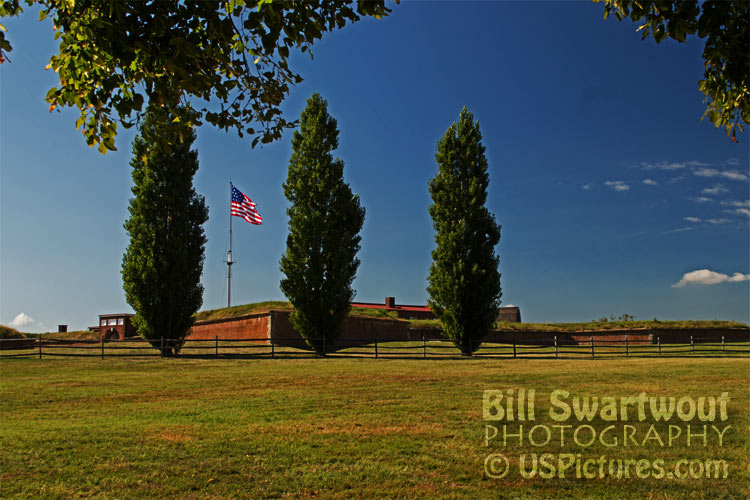 The above photograph, "Fort McHenry Exterior," is offered on canvas or as a framed print in sizes up to 60″ x 40″ by Bill Swartwout Photography. The scene was captured at the approximate area where you entering the grounds of the original fort at the Fort McHenry National Monument and Historic Shrine.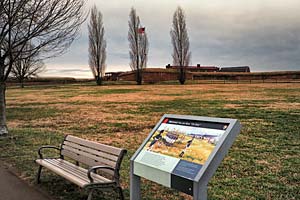 The narrative from this placard reads:
Welcome! You are Now "On Post"
Fort McHenry, like military bases today, comprised many buildings. If you were here in 1814, you would be standing of the edge of the outer frill field. Behind it stood two buildings: a gun shed, where small field cannons were stored, and a stable for officers' horses (foundations outlined in brick). A brick tavern sat just outside the entrance gate near those structures.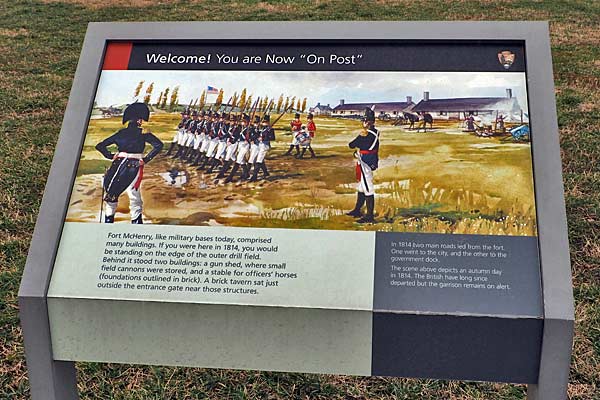 The image on the placard above depicts: In 1814 two main roads led from the fort. One went to the city, and the other to the government dock. The scene above depicts an autumn day in 1814. The British have long since departed but the garrison remains on alert.
For more detail and to shop related Fort McHenry photographs visit Bill Swartwout Photography.